Sponsoring or exhibiting at the World Fisheries Congress in September 2021 is an opportunity to showcase your brand to the world fisheries community.
As the Congress will now take place both in person and online, this presents a unique opportunity for virtual sponsorship.
An Australian Government Grant is now also available to Australian businesses and provides financial support for exhibitors and sponsors to participate in WFC2021. Up to 50% of eligible costs may be covered, with grant funding available from $5,000 to $250,000.
Applications close 30 June 2021 or prior, if funding is exhausted, so don't miss the opportunity to take advantage of the program.
For all sponsorship enquires please contact: Rebecca.Gabriel@aomevents.com.
FOUNDATION SPONSORS
PREMIUM CONGRESS SPONSOR
CSIRO is Australia's national science agency. Research in the CSIRO Oceans and Atmosphere unit focuses on solutions that benefit Australia by improving the sustainable use and management of Australia's marine estate and atmospheric environment. Our fisheries researchers help to develop a consistent, national approach to harvest strategies and provide the science toolkit for sustainable fisheries management. www.csiro.au/OandA
NOAA Fisheries is the United States federal agency responsible for the stewardship of the nation's ocean resources and their habitat. We provide vital services for the nation: productive and sustainable fisheries, safe sources of seafood, the recovery and conservation of protected resources, and healthy ecosystems—all backed by sound science and an ecosystem-based approach to management.
MAJOR CONGRESS SPONSOR
Austral Fisheries is one of Australia's largest commercial fishing companies, specialising in premium seafood products such as Glacier 51 Toothfish and Skull Island Tiger Prawns. The four Commonwealth fisheries that Austral operate in are independently certified as sustainable and well-managed by the MSC. Austral are also the first and, to date, only commercial fishing company in the world to have offset 100% of their carbon emissions.
WELCOME RECEPTION SPONSOR
The Australian Fisheries Management Authority (AFMA) manages Australia's Commonwealth fisheries in pursuit of maximum net economic returns to the Australian community through the ecologically sustainable development of these fisheries. As a world leader in efficient, cost-effective and sustainable fisheries management, AFMA uses various approaches to manage ecological and compliance risks. We also engage with our regional neighbours to provide specialist advice and build partnership to deter illegal, unreported and unregulated fishing in Australian waters and beyond.
CONGRESS SPONSOR
CONGRESS SUPPORT SPONSOR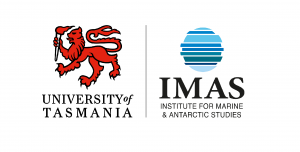 SESSION SPONSOR
MEDIA PARTNER